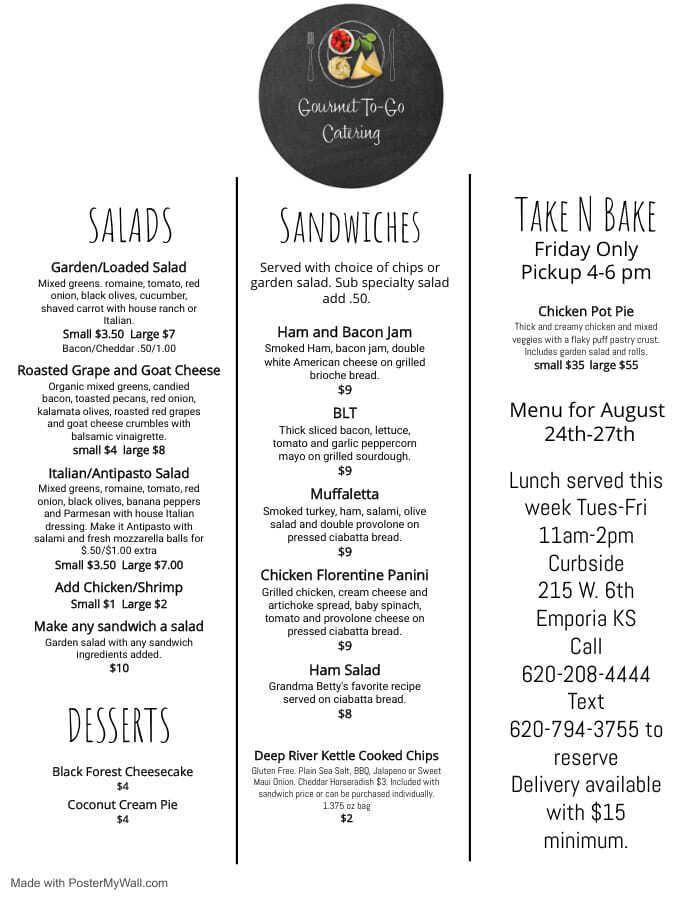 To Order
Each week look on our Facebook page where you will see our latest menu selections for our Box Lunches and our Take and Bake dinners.  Box lunches menus are posted on Sunday and Take and Bake dinners are posted by Wednesday

New menus are produced each week so check back regularly since they are always changing.

Place orders the day before.

To place an order you can text them to 620-794-3755, or message us on our Facebook page.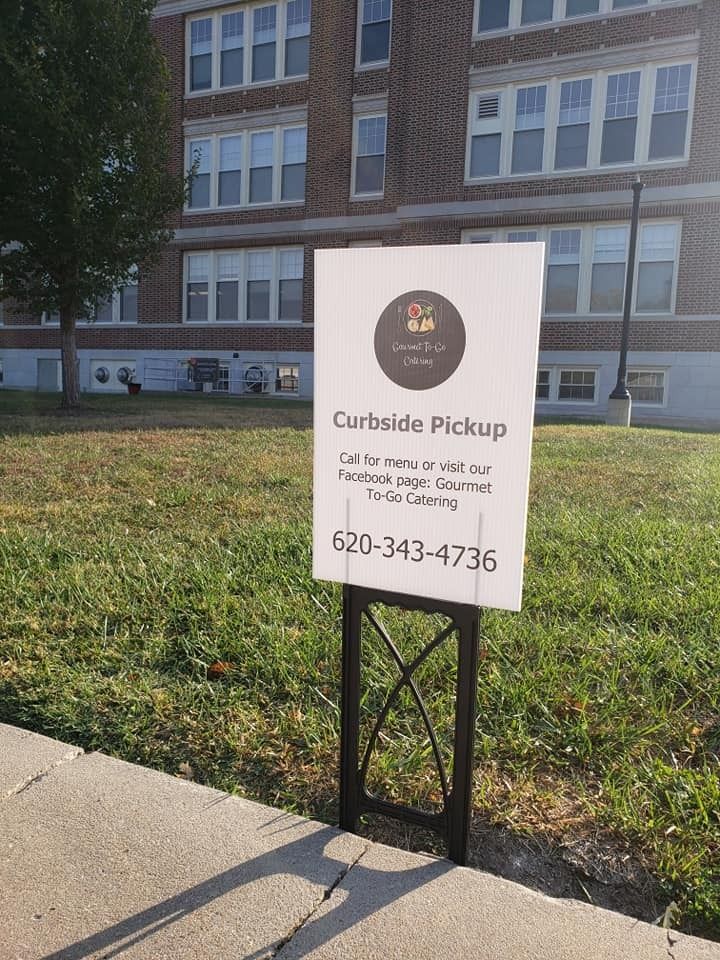 Order Pickup
To pick up your food come to 215 W. 6th.  We are located on the west side of the Humanitarian Center.

We have designated parking spots.  Pull up, call us and we will bring your order out to you.



 
Don't hesitate to give us a call or send us a message using the form below.